Overview
This feature is to fix specific points during simulation play.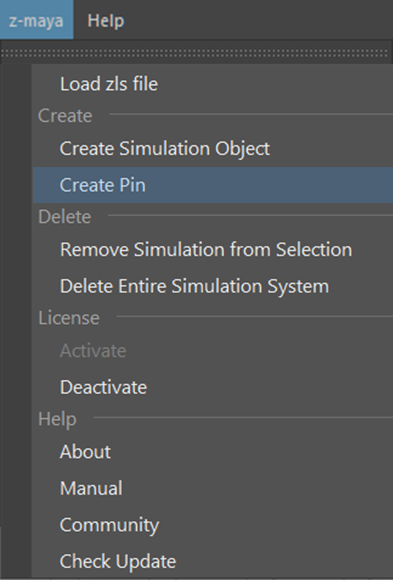 Operation Method
If you want to add a pin on the meshes which don't come from zls, select the mesh and apply

Create Simulation object

first.

Change to vertex selection mode.

Select a vertex to fix as a pin.
Click z-maya > Create Pin.


The pinpoint is fixed in the air during the play.