Overview
In 3D View, users can bring 2D Patterns to 3D space and simulate them.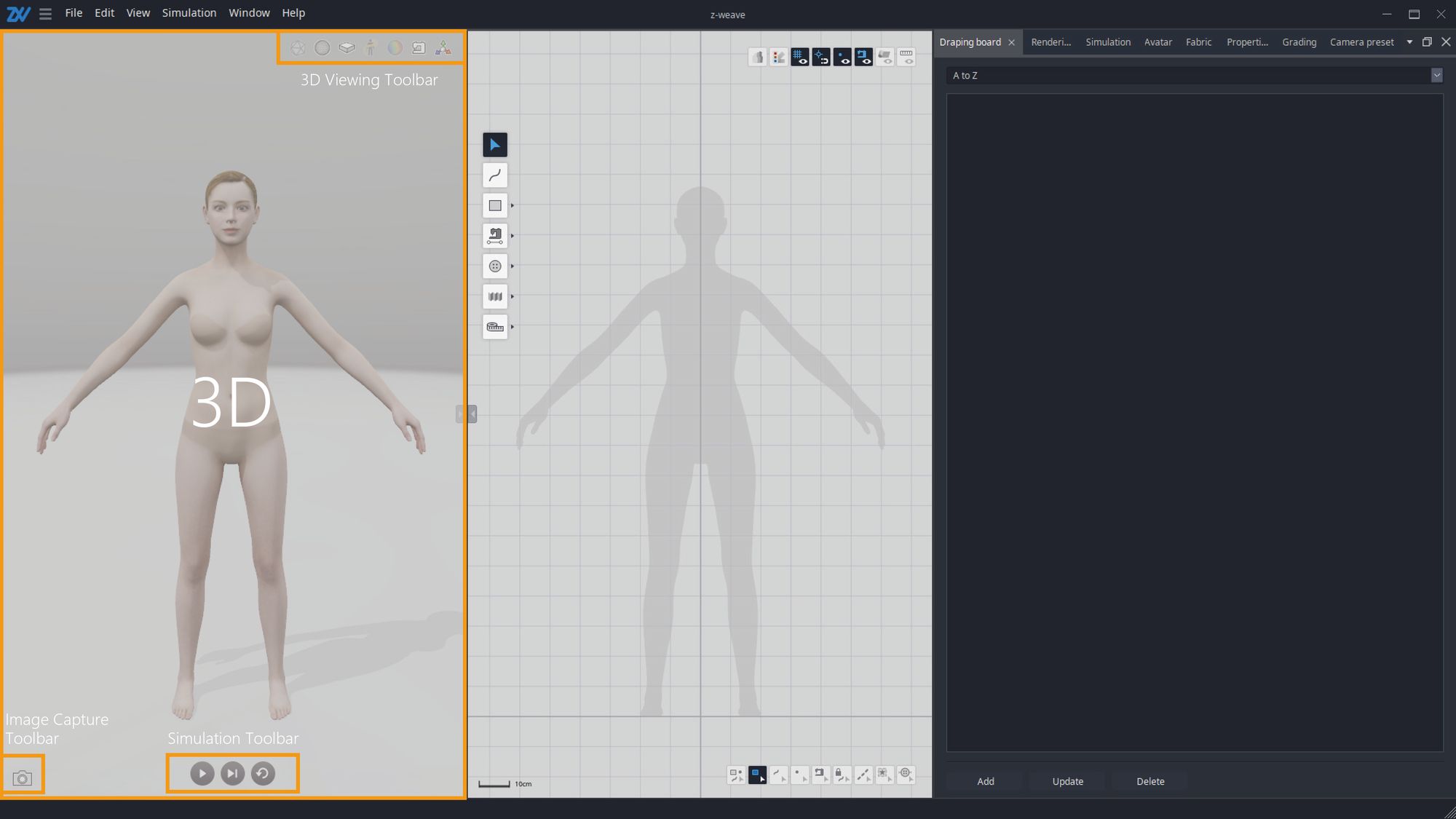 Location
3D view
Components
3D Viewing Toolbar

On the 3D Viewing Toolbar, users can change options for the 3D View.
Wireframe
Wireframe is an option to show or hide the triangular mesh that makes up the Surface.

Smoothing
Smoothing is an option to smoothen the garment surface without changing the mesh quality during the Simulation Pause state.

Thickness
Thickness is an option to show the garment thickness applied on the Surface during Simulation Pause state. If the option is off, the surface will be shown as the minimum thickness.

Measurements
Measurements is an option to show major body parameters on an Avatar.

Pressure Map
Pressure Map is an option to show the pressure on a garment.
A darker blue means less pressure, a darker yellow means more pressure.

Darken backside
Darken backside is a function to distinguish the front and back of the fabric.
The front side will keep the original color, and the back side will be darker than the front.

Sewings
Sewings is an option to show the sewing lines in 3D View.

Gizmo
Gizmo is an option to change Gizmo types.
Users can switch Move Gizmo to Rotate Gizmo and vice versa.
Rendering Toolbar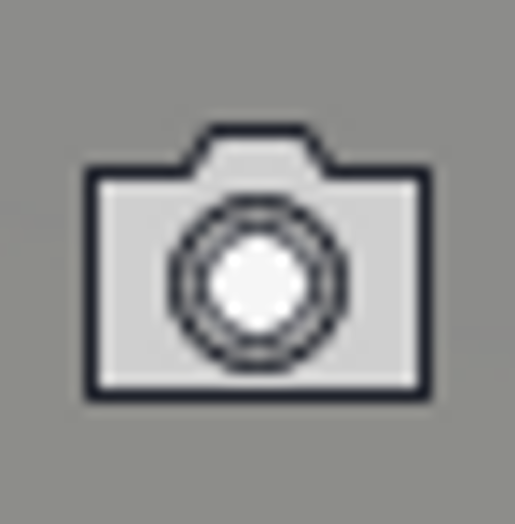 On Rendering Toolbar, users can extract 3D capture images.
Image Capture
Image Capture is a function that saves the image shown in 3D View.
Simulation Toolbar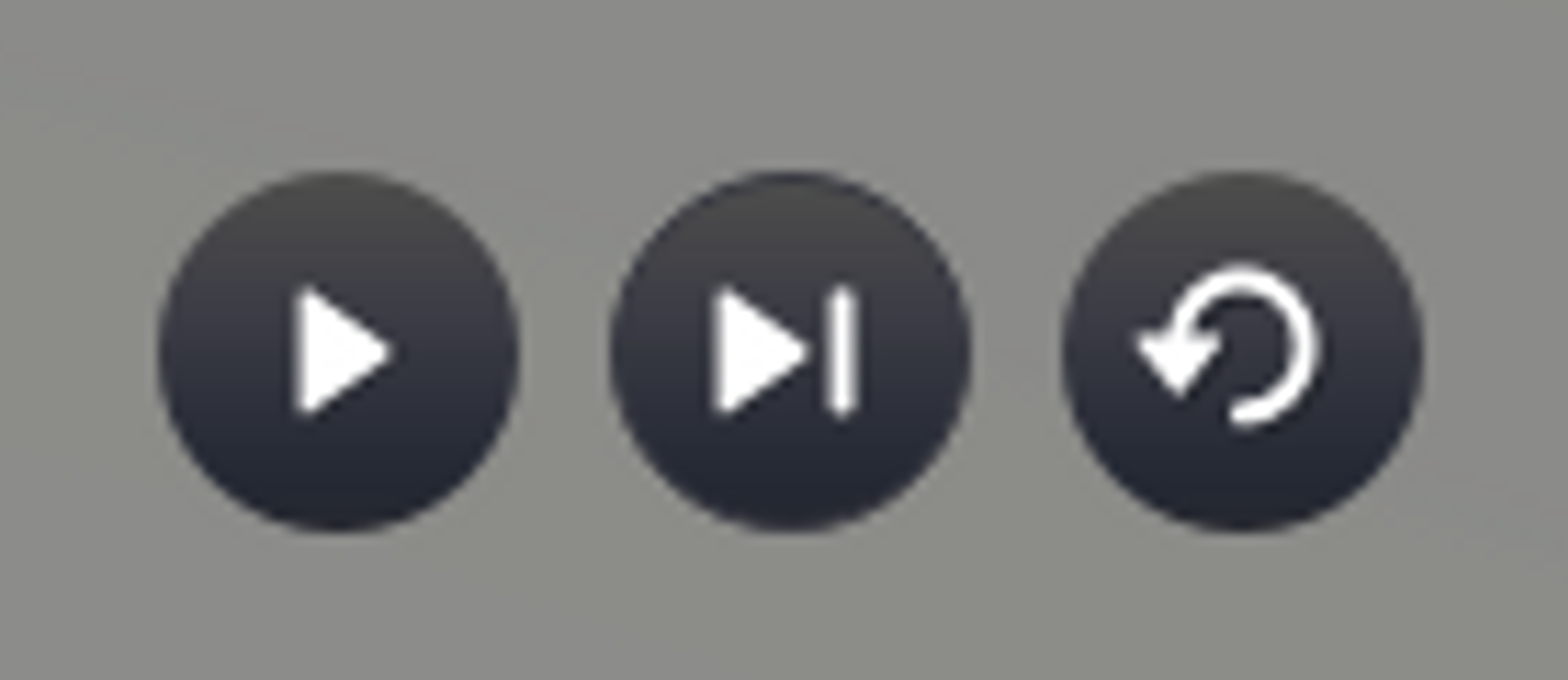 On Simulation Toolbar, users can control Simulation actions.
Start/ Pause
Start/ Pause is a function to run and stop the simulation.

Step
Step is a function that runs the simulation frame by frame.

Reset
Reset is a function to reset simulation state to the arrangement state.