Overview
Image Capture is a function for saving the image shown in 3D view as an image file.
Use the image capture function to make the background transparent or set the desired size to save, this would obtain a greater variety of results than regular screen captures.
Location
3D View > Rendering > Image Capture
Operation Method
Go to 3D View > Rendering > Image Capture.
Select an option and click Save.
The captured image can be accessed through This PC > Document > z-weave folder as shown in the figure below.
Components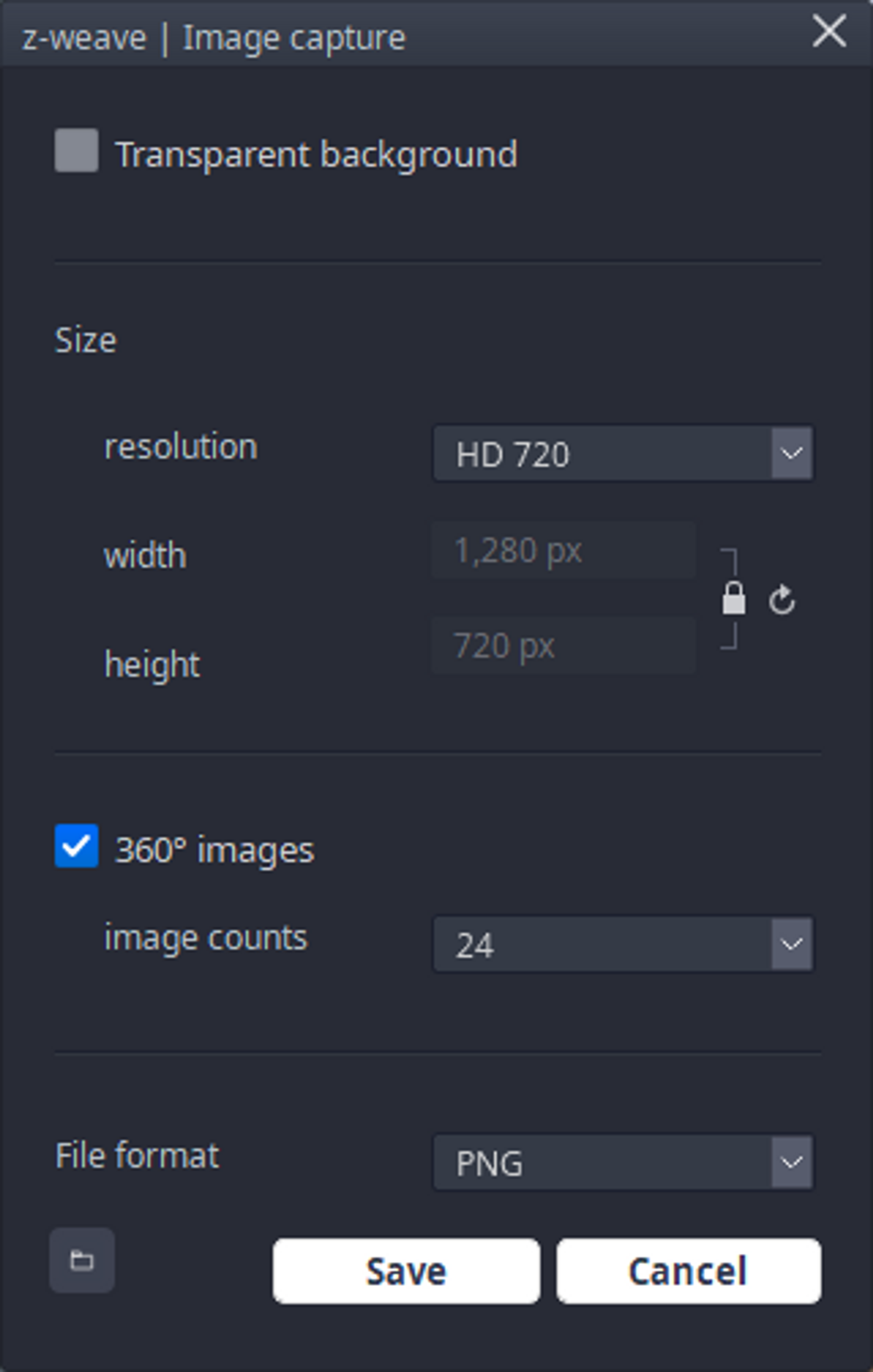 Transparent background
This option is for determining whether to capture the background as is or to make it transparent.
Resolution

This function is for designating the image size.
The predetermined resolution can be used such as 720p, 1080p, 1k square, etc. Or it can be set custom for any resolution.

Width/Height

Custom resolution

enables

width/ height

controls to set the horizontal/ vertical length of the image.
360° Images

360° Images

is a function that rotates the camera 360° around the avatar to capture the screen from various angles.
Image Counts
This option is for determining how many

360° images

will be taken. The higher the value, a smoother

360° image can be captured.

For example, an image count of 36 captures images by turning 10° at a time.
File Format
This option is for choosing the image file format like PNG or JPG.
Folder

This function is for opening the folder where the image is saved.
The default path is C:\Users\ekgus\Documents\z-weave.