Overview
3D View Mode is an option for changing the properties of an object or expression method in 3D view with the 3D menu.
Location
3D View > 3D Menu > Smoothing
3D View > 3D Menu > Thickness
UI Panel > Fabric > Physical Properties
Operation Method
Smoothing
This option temporarily breaks up the mesh to appear smoother than the mesh quality used in the simulation. This option applies only when simulation stops (e.g. Pause, Reset).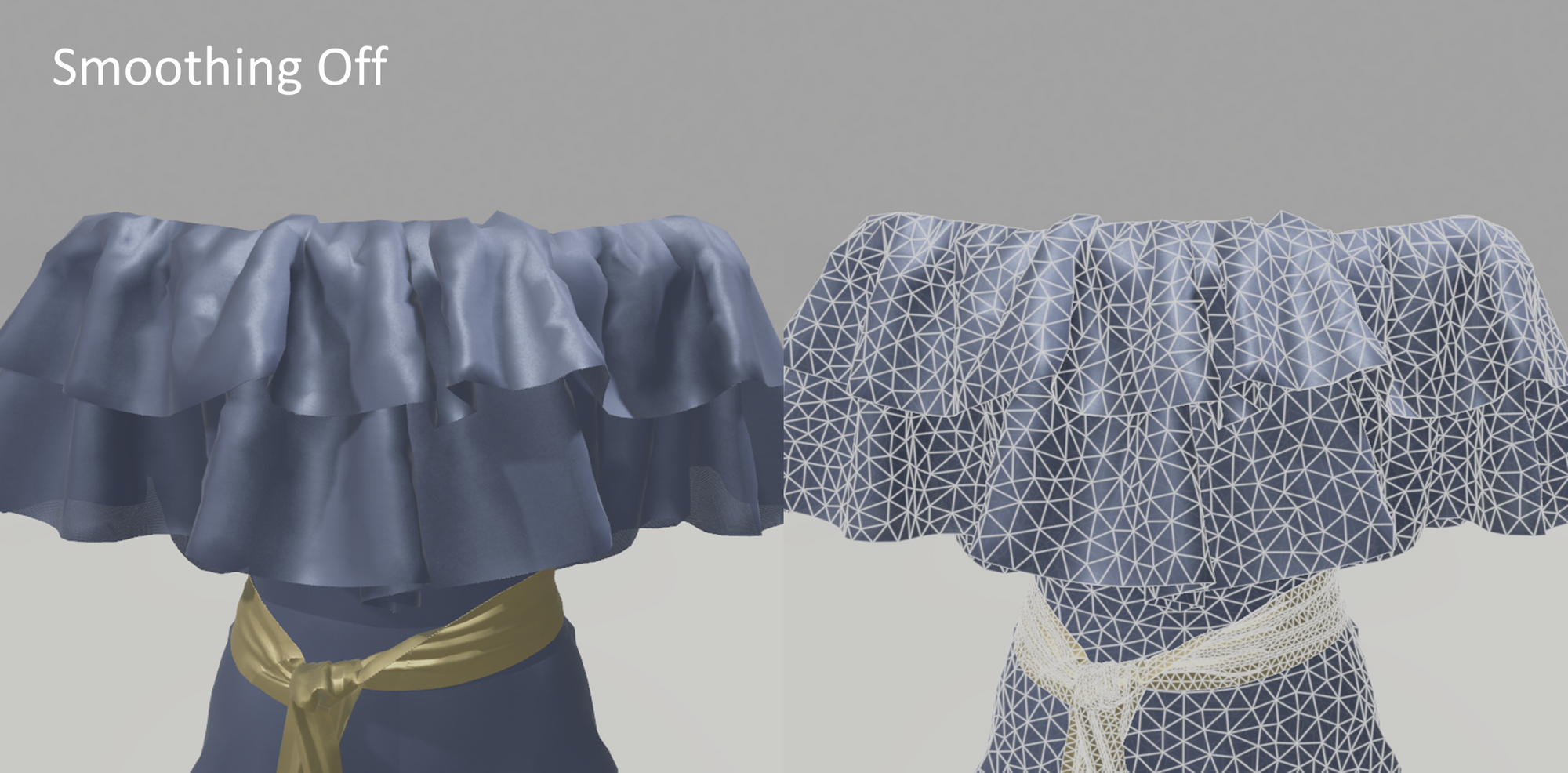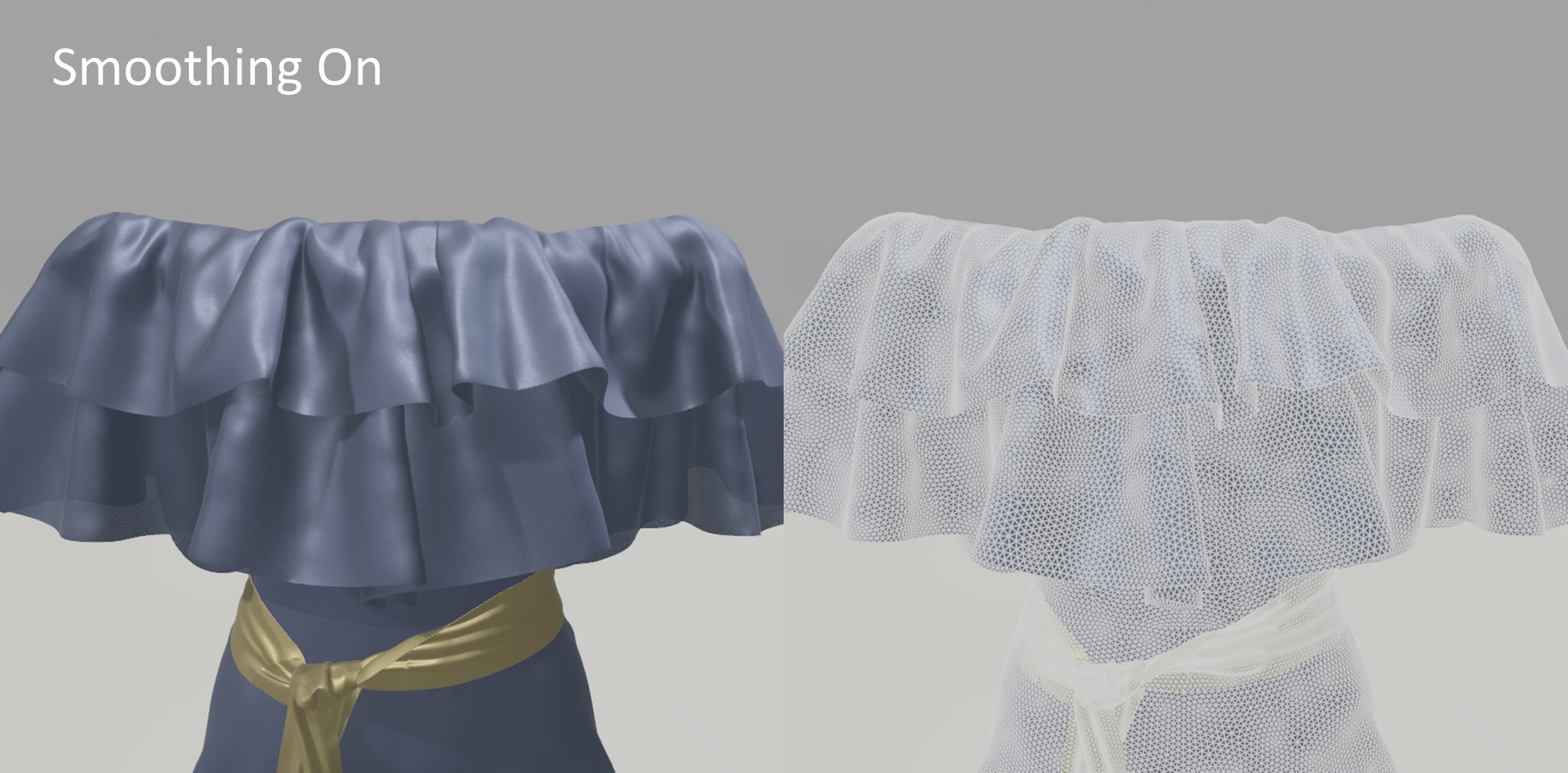 Thickness
The Thickness option determines whether or not to express the thickness of the pattern.
While all patterns have a thickness, turning the thickness option off will show the pattern as a thin sheet of paper as shown in the left figure.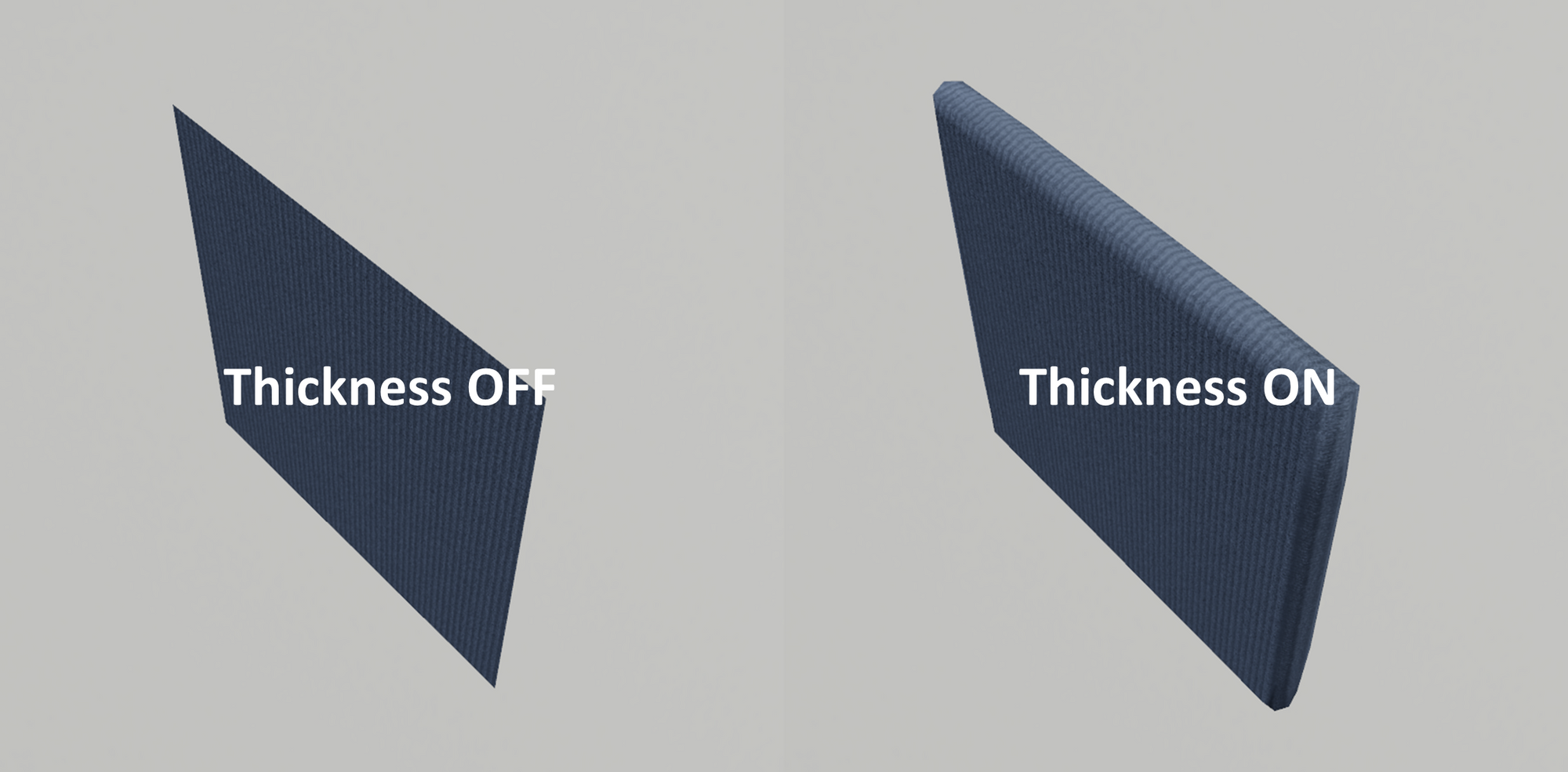 Thickness Types
Thickness type is an option that determines the thickness type of a surface, z-weave supports 4 thickness types. (Flat, Round, Double and Outline).
Pattern thickness type can be set via UI Panel > Fabric > Physical Properties.