Overview
Extend Curve is a function that extends inner curves to the outline of the surface.
Location
2D View > Inner Curve > Context Menu > Extend Curve
Operation Method
Select the inner curves to extend to the outline in All/ Curves Selection Mode.
Right-click on an inner curve to open the context menu, then select Extend Curve.
The inner curve is now extended to the outline of the surface.
Components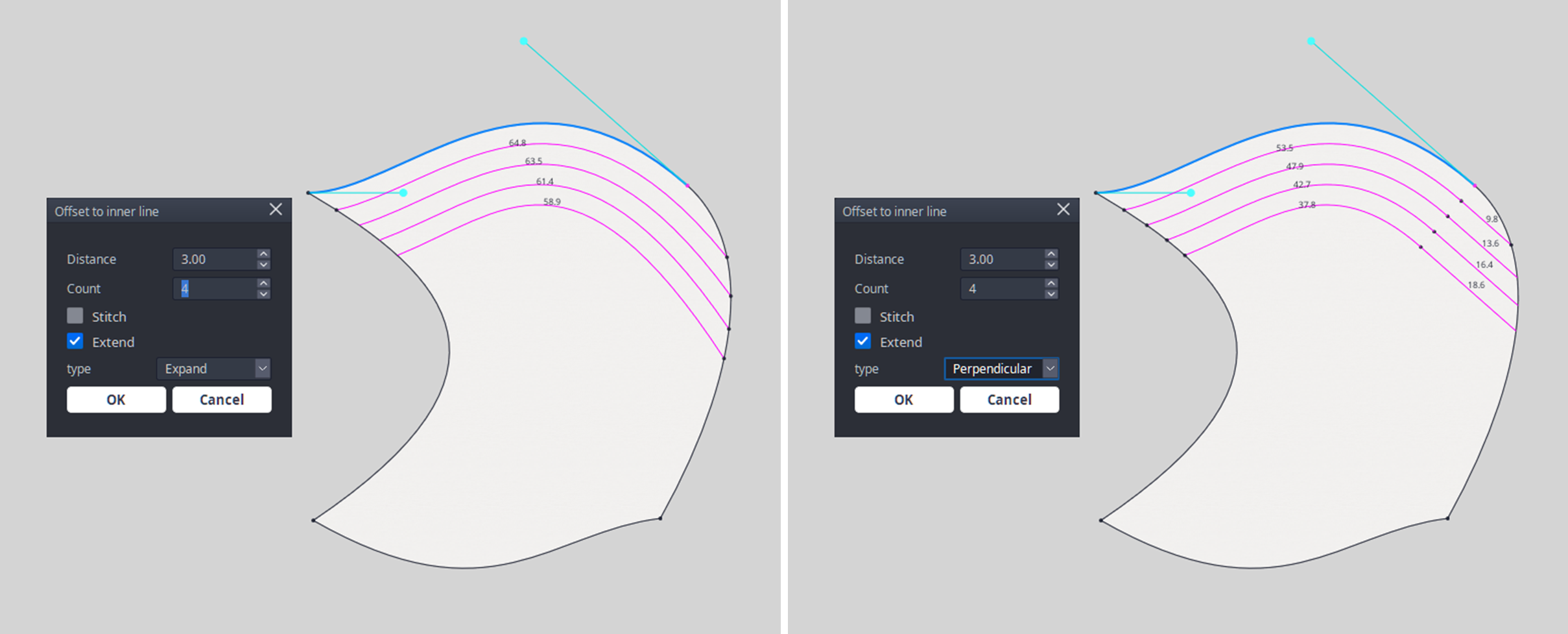 Expand
Expand option extends the line from the endpoints into a smoothly connected shape.
Perpendicular
Perpendicular option extends the line perpendicular to the end point.